In the next few weeks, your wiki will be migrated to a Fandom.com domain. Learn more here.
Primal Instinct (relic)
Primal Instinct is a Mythical Relic.
This item can only be acquired by crafting. A Blueprint is required.
Primal Instinct
"Come forth, my minions. It is time to feast..."
Mythical Relic

+60

Physique

+4%

Offensive Ability

+35

Health Regenerated per Second

+1

to All Skills in Shaman
Bonus to All Pets
+16%

Health

+15%

Attack Speed

995

Piercing Retaliation
Granted Skills
Swarm Mind (20% Chance on Attack)

The rhythmic pace of your never-ending strife calls forth a Swarmling to your aid.
2

Second Skill Recharge

5

Summon Limit
Swarmling Attributes

Lives for

25

Seconds

7237

Health

1762

Energy

Swarmling Abilities

62-128

Physical Damage

200

Fire Damage
Required Player Level: 70
Item Level: 70
+1 to Torrent
+1 to Oak Skin
+1 to Oak Skin
+1 to Maelstrom
+1 to Tenacity of the Boar
+1 to Heart of the Wild
+1 to Entangling Vines
+1 to Tenacity of the Boar
+1 to Heart of the Wild
+1 to Storm Touched
+1 to Ground Slam
+1 to Storm Surge
+1 to Raging Tempest
+1 to Torrent
+1 to Blood Pact
+1 to Entangling Vines
+1 to Storm Touched
+1 to Emboldening Roar
+1 to Storm Surge
+1 to Blood Pact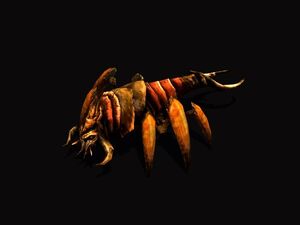 Constellations
Tier 1

Anvil • Empty Throne • Falcon • Hammer • Harpy • Owl • Shepherd's Crook • Toad • Wolverine

Fiend • Ghoul • Jackal • Rat • Viper • Vulture • Wretch

Akeron's Scorpion • Bat • Eye of the Guardian • Fox • Hawk • Quill • Raven • Scholar's Light • Spider

Assassin's Blade • Crane • Dryad • Lion • Panther • Stag • Tortoise

Bull • Eel • Gallows • Hound • Imp • Lizard • Sailor's Guide • Tsunami • Wraith
Tier 2
Affliction • Alladrah's Phoenix • Amatok the Spirit of Winter • Assassin • Autumn Boar • Bard's Harp • Behemoth • Berserker • Blades of Nadaan • Bysmiel's Bonds • Chariot of the Dead • Crab • Dire Bear • Harvestman's Scythe • Huntress • Hydra • Kraken • Magi • Manticore • Messenger of War • Murmur, Mistress of Rumors • Oklaine's Lantern • Revenant • Rhowan's Crown • Rhowan's Scepter • Scales of Ulcama • Shieldmaiden • Solael's Witchblade • Solemn Watcher • Staff of Rattosh • Targo the Builder • Tempest • Typhos, the Jailor of Souls • Ulo the Keeper of the Waters • Wendigo • Widow
Tier 3
Abomination • Aeon's Hourglass • Attak Seru, the Mirage • Blind Sage • Crossroads • Devotion • Dying God • Ishtak, the Spring Maiden • Leviathan • Light of Empyrion • Mogdrogen the Wolf • Obelisk of Menhir • Oleron • Rattosh, the Veilwarden • Spear of the Heavens • Tree of Life • Ulzuin's Torch • Ultos, Shepherd of Storms • Unknown Soldier • Vire, the Stone Matron